Leon County Traffic School
The sooner you get started, the sooner you will be on your way to finishing FL traffic school and having your citation dropped. We also have several optional rush processing, certificate expediting, and court confirmation services available to help you meet your last second deadlines. Enroll online now at FloridaTrafficSchool.com and take the course anywhere in Leon County.

Keep Points of Your Florida Driving Record

If you want to pay your ticket fine and not attend traffic school (or are found guilty by a FL traffic court judge), your FLDHSMV driving record will be assessed as below:
Moving Violations - 3 points
Speeding more than 15 m.p.h. over posted speeds - 4 points
Littering - 3 points
Leaving scene of crash with damage - 6 points
Speeding 15 m.p.h or less over posted speed - 3 points
Passing stopped school bus - 4 points
Unlawful speed resulting in a crash - 6 points
Violation of child restraint laws - 3 points
Traffic School Made Easy in Leon County
Taking an online traffic ticket course has quite a few advantages. Enjoy staying home and completing the course entirely from home, taking your time as you go at your own pace, and logging in and out as you choose. Online traffic school is truly the most convenient traffic school you can take.

On Line BDI Courses in Leon County
Looking for a 4 hour BDI Traffic School course in FL, including Leon County and the surrounding cities of Tallahassee, Panama City, Callaway, Springfield, Lynn Haven, and Lake City? Sign up today for our On Line traffic school and you can be finished with your BDI course in hours, resulting in a sizable point reduction from your DHSMV driver's license.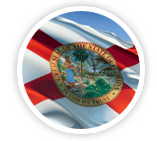 On Line Traffic School
Are you a night owl or an early bird? Is your lunch hour the best time to complete a task or do you have to wait for your children to go to bed? Our On Line traffic school course is available to you 24 hours a day, so you can login and logout anytime. No need to worry about losing your place because when you logout, our program saves the last section you were working on. Get the On Line traffic safety course in FL you can trust to make your life easier.
If you were issued a speeding or any 3 or 4 point traffic ticket in Leon County, take our completely online traffic-school program to have your traffic ticket dismissed quickly. Keep the negative points off your Florida DMV driving record without having to pay for a high priced traffic ticket lawyer.

This On Line course is offered by TrafficSchool.com, a certified Florida Traffic School Course provider. By clicking the button below, you will be directed into the TrafficSchool.com course registration page.