Traffic School in Duval County?
The sooner you get started, the sooner you will be on your way to finishing FL traffic school and having your citation dropped. We also have several optional rush processing, certificate expediting, and court confirmation services available to help you meet your last second deadlines. Enroll online now at FloridaTrafficSchool.com and take the course anywhere in Duval County.

FL Traffic School in a Hurry

When you get cited for speeding or pulled over for another moving violation in Duval County, don't feel totally helpless. In spite of the headache, frustration, and monetary fine that comes with a traffic ticket, you can still relieve some of the torment by completing a FL Court approved traffic school program in Duval County. When you complete traffic school via the internet, you can have your citation dismissed and the negative points dropped from your FL DHSMV driving record. Keeping points of your driver record in Duval County is the best way to keep your automobile insurance rates from sky rocketing.
FL Approved Basic Driver Improvement Class
Looking for a 4 hour BDI Traffic School course in FL, including Duval County and the surrounding cities of Jacksonville, Palm Valley, Fernandina Beach, Palm Coast, Orange Park, Atlantic Beach, Lakeside, Jacksonville Beach, Lake City, and Gainesville? Sign up today for our FL Approved traffic school and you can be finished with your BDI course in hours, resulting in a sizable point reduction from your DHSMV driver's license.

Keep Points of Your Florida Driving Record
If you get are cited for a non-criminal moving violation in FL, do not have a commercial drivers license (CDL), and your have internet access, you can attend an online BDI traffic school ticket course rather than getting points added to your FL driver's license. In fact, you may be able to remove several 3-point, 4-point, and even 6-point moving violations from your driving record. Why do you want to remove points from your driving record in Duval County? Because if you get 12 points within 12 months, 18 points within 18 months, or 24 points within 36 months your driving privilege may be suspended... not to mention your insurance rates almost always increase anytime new points show up on your driving record. Taking a FL Approved traffic school class can keep you driving and saving money at the same time.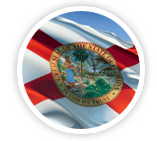 Duval County Traffic School Made Nice and Easy
Online traffic school is really quite simple and even the most novice of computer users can have their ticket dismissed with ease. In most cases, simply register online with your ticket information at FloridaTrafficSchool.com. We'll look up your Florida issued citation and verify it is eligible for traffic school. If so, then you can enroll over the internet and get started that same day. Simply read some simple yet informational online traffic school lessons, pass some short quizzes, complete the final exam (you get multiple attempts) and voila, once you pass, your completion certificate will be issued, and shortly thereafter, your ticket will be dropped from your Florida driving record. It's that easy.
FL Approved Traffic Safety School
Never attend a boring classroom or listen to dull instructors when you take FL Approved traffic school class from FloridaTrafficSchool.com. Our course is completely online, so you can do everything from the comfort of your own home. From the simple online lessons to the final exam, it is all online, all you need is an internet connection and you are good to go. Furthermore, you can go at your own pace, logging in and out as you need to , going as quickly or slowly as you choose - it's completely up to you and your individual schedule when you choose FL Approved traffic school.

This online BDI program in Duval County is hosted by Traffic School.com, a leader in approved Florida Traffic School Courses. When clicking the registration button, you will be sent to TrafficSchool.com's safe and secure sign up page.