Need to Go To Traffic School in Miramar?
If you were issued a speeding or any 3 or 4 point traffic ticket in Miramar, take our completely online traffic-school program to have your traffic ticket dismissed quickly. Keep the negative points off your Florida DMV driving record without having to pay for a high priced traffic ticket lawyer.

Easy Florida Traffic School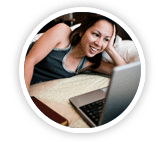 When you take a traffic school course at FloridaTrafficSchool.com, you get the peace of mind that your ticket will be dismissed correctly. With over 15 years and over 100,000 happy customers, FloridaTrafficSchool.com knows how to get the job done right the first time. Just ask one of your neighbors in Miramar that has already completed our program. Furthermore, our courses are affordable, convenient, and flexible. You're in charge of your own schedule, so take your time or hurry through the course, whatever suits you best.
Fast Traffic School
Are you a night owl or an early bird? Is your lunch hour the best time to complete a task or do you have to wait for your children to go to bed? Our Fast traffic school course is available to you 24 hours a day, so you can login and logout anytime. No need to worry about losing your place because when you logout, our program saves the last section you were working on. Get the Fast traffic safety course in Broward County you can trust to make your life easier.

If you get a traffic ticket for a non-criminal moving violation in Miramar (and you don't have a commercial drivers license) you can attend a BDI traffic course instead of getting points on your FL DHSMV driving record. You can dismiss several three-point and 4-point moving violations like passing a stopped school bus, speeding, and littering. Remember getting 18 points within 18 months on your driver record results in a 3-month suspension. Dismissing your Miramar traffic ticket with our Fast traffic safety course can keep you on the road and off the bus.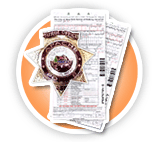 Fast Basic Driver Improvement Class
Searching for a four hour Basic Driver Improvement Traffic School course in Broward County, including Miramar and the neighboring cities of Pembroke Pines, Lake Lucerne, Norland, Scott Lake, Carol City, FL Ives Estates, Davie, Hallandale Beach, Hollywood, Cooper City, FL Golden Glades, North Miami Beach, Ojus, Country Club, and Opa-locka? Register today for our Fast traffic school class and you can complete your BDI course in hours, resulting in a nice point reduction from your Florida DHSMV driver's license.
Finish Today Fast Traffic School
Our online traffic school course is perfect for people who value speedy, convenient, low cost, and court approved courses. Go at your own pace, login and logout as you choose, and have your certificate processed in a timely manner. In an extreme rush? One of our rush delivery or processing options may be just what you are looking for. Why wait? Begin your Fast traffic school today.

Our Fast BDI Traffic Safety Course is engineered by TrafficSchool.com, the Florida leader in approved FL Traffic School Programs. When registering online, you will be sent over to TrafficSchool.com's safe and secure registration form.